Modern interior design styles are gradually becoming the trend of the times. Many people around the world apply modern style to house design because of its aesthetics and functionality.
The modern interior design style was born out of modernist architecture. Modernism is a widely used concept in the world. Architect refers to simple constructions in terms of spatial layout, material use, and site organization. Modern architecture is said to be an explosive development of new ideas from the commune. European Parliament in the late 19th and early 20th centuries.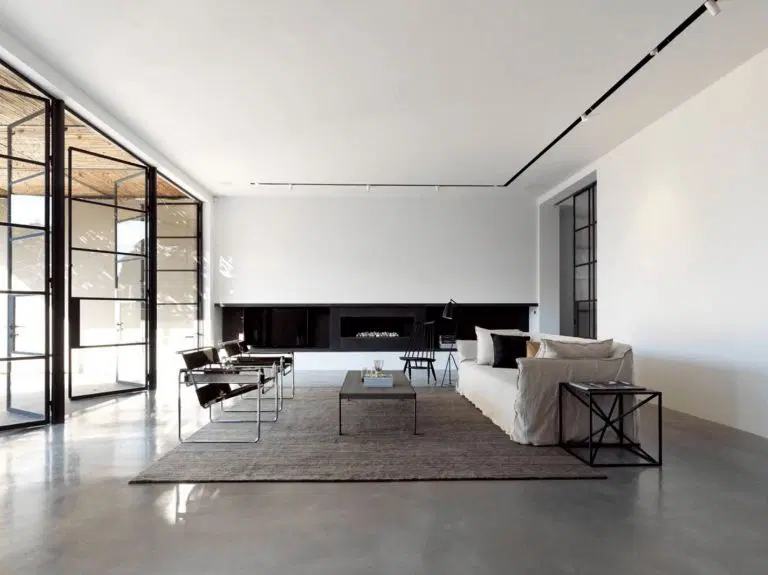 Sleek modern interior design was also born. This style was created in 1919 by a group of architects at the Bauhaus University in Germany. When it comes to this style, one immediately thinks of cleanliness, with an emphasis on performance, but toning down the lines that are cumbersome like many other interior design styles. Many people say that the advantages of a modern interior design style are the comfort, tranquility, and simple comfort that it brings to the user.
Features of modern design style
General Features
When space is small, a modern interior design style is always the best choice. It always gives the impression of a larger space than it actually is. The hallmarks of contemporary style are: neutrals combined with bold colors, minimal textures, bold geometric accents, and asymmetrical spaces.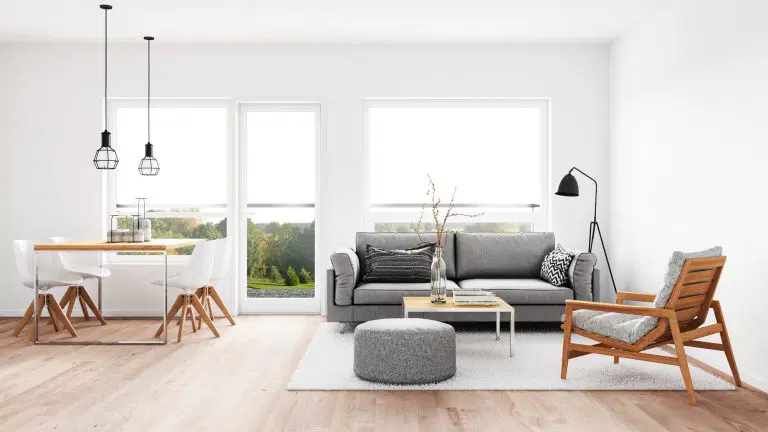 These properties create outstanding advantages such as comfort, harmony, elegance and softness, while ensuring overall aesthetics.
use color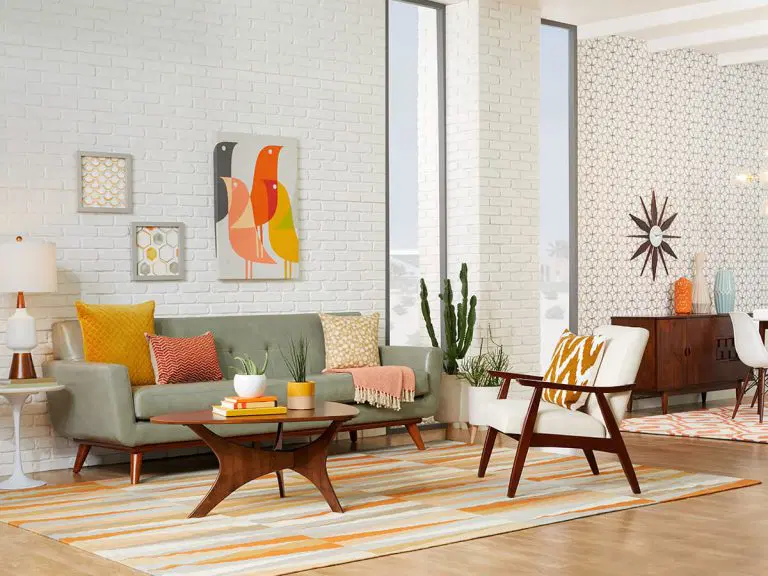 Modern interior styles like to use neutral colors. The most common is white, as the main background color, combined with a certain eye-catching color to create a striking accent. However, that doesn't mean that if you're a modernist, you have to mix colors with this principle. As long as you carefully combine neutrals with bold colors, you can make an impression but still ensure consistency, harmony, applicability, and fulfillment.
materials used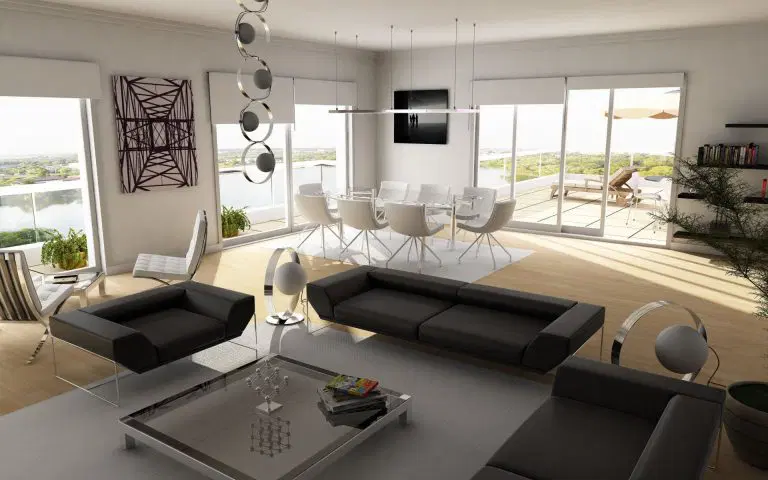 It is already a modern interior design style that also uses items made with modern technology such as glass, concrete, chrome, etc. You can choose which interior materials suit your aesthetics, your interests, living space and financial situation.
internal layout
For a house in a modern style, the choice of utensils has nothing to do with the decorative pattern, the simpler the lines, the more elegant. Instead, we'll focus on the functionality and utility of internal projects. The arrangement of internal details should follow the following principles: reasonable, simple, neat and tidy.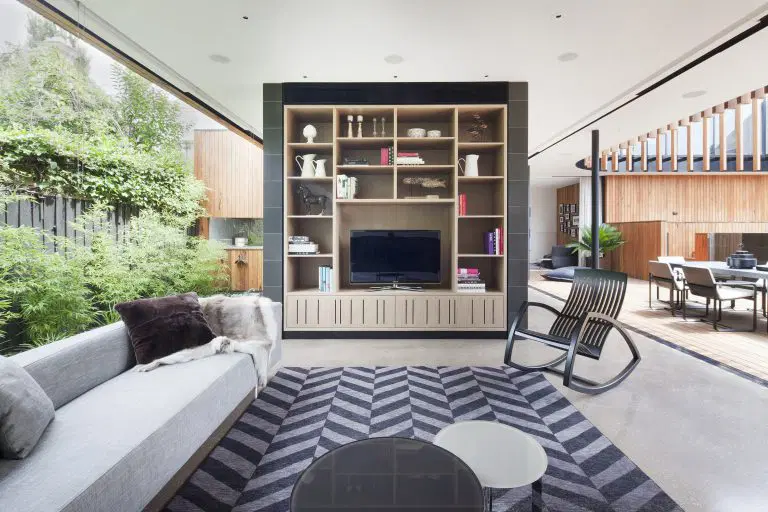 Every interior detail in this style is like a work of art. They need their own space to stand out, but also to be in harmony with the whole. So remember not to place objects near each other to create a cramped, mysterious, uncomfortable feeling that reduces their intrinsic value. Sometimes, to add a good visual to a home, go for a bold presentation when you go bold with basic shapes, large patches, or clear, striking colors.
space division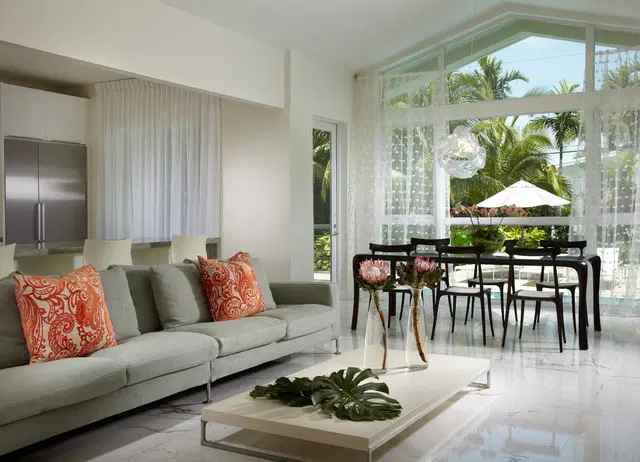 One of the most striking features of the modern interior design style is the open space that connects the rooms together. This feature makes the living space wider and more open. At the same time, it also creates unity, harmony between spaces in a simple and refined way. Therefore, this style is especially suitable for apartments that need to save space.
light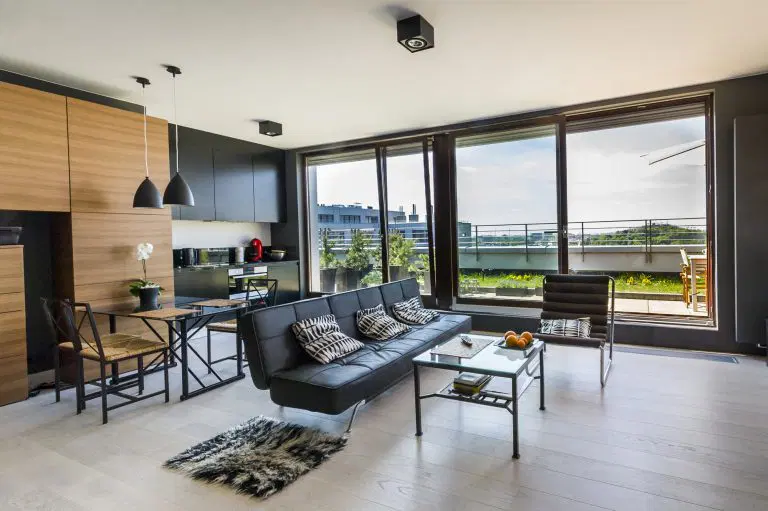 Lighting is always an important factor in every interior design style. And with the development of modern interior styles, light is essential. Therefore, in order to maximize light and spread it throughout the house, architects of this style always take advantage of window designs (especially large glass windows) and curtain layouts. Reasonably adjust the light of the door.